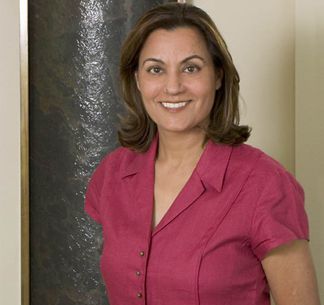 Dr. Satbir Kahlon
Caring, Personalized Dentistry
Dr. Satbir Kahlon offers gentle, patient-centered dental care. She focuses on each person's desires and concerns, and encourages patients to talk about their smile goals. After assessing a patient's clinical needs, Dr. Kahlon develops a custom care approach. Her plan emphasizes preventive care, conservative treatment, and the best results.
It's Dr. Kahlon's goal, as well as that of her team, to help people develop their healthiest smile. Working closely with each patient, Dr. Kahlon teaches them about their oral health. She explains specific concerns and how dental health affects the whole body. She talks about proper home dental hygiene, as well as good nutrition and how to develop healthy habits. Nothing makes Dr. Kahlon happier than seeing a patient take control of his or her smile's health!
A people person, Dr. Kahlon enjoys building lasting relationships with each patient. She likes learning about people's lives and interests, and looks forward to visits as a time to catch up with a friend.
Education and Continuing Education
Dr. Kahlon's Doctorate of Dental Medicine was awarded by the prestigious Tufts University School of Dental Medicine in Boston
Dentistry is a constantly evolving field. New technologies, changes in techniques, and better materials mean more accurate and comfortable care and longer-lasting, stronger results. Desiring to provide her patients with the best, Dr. Kahlon actively pursues continuing dental education.
She has completed courses through the Las Vegas Institute and extensively studied Invisalign® and implant dentistry. Dr. Kahlon also attends seminars, lectures, and meetings, and stays current with research published in dental journals.
Professional Memberships
American Dental Association
California Dental Association
Santa Clara County Dental Society
Personal Life
A native of Punjab, India, Dr. Kahlon has lived in the Bay Area for more than 30 years. Her family — husband Kanwaljit, and two sons, Sunny and Aashu — are her priority when she's not caring for her patients. Dr. Kahlon also enjoys playing with her beagle, Rocky.